Accelerate Edge AI by providing a highly efficient and scalable solution that is simple to deploy and support.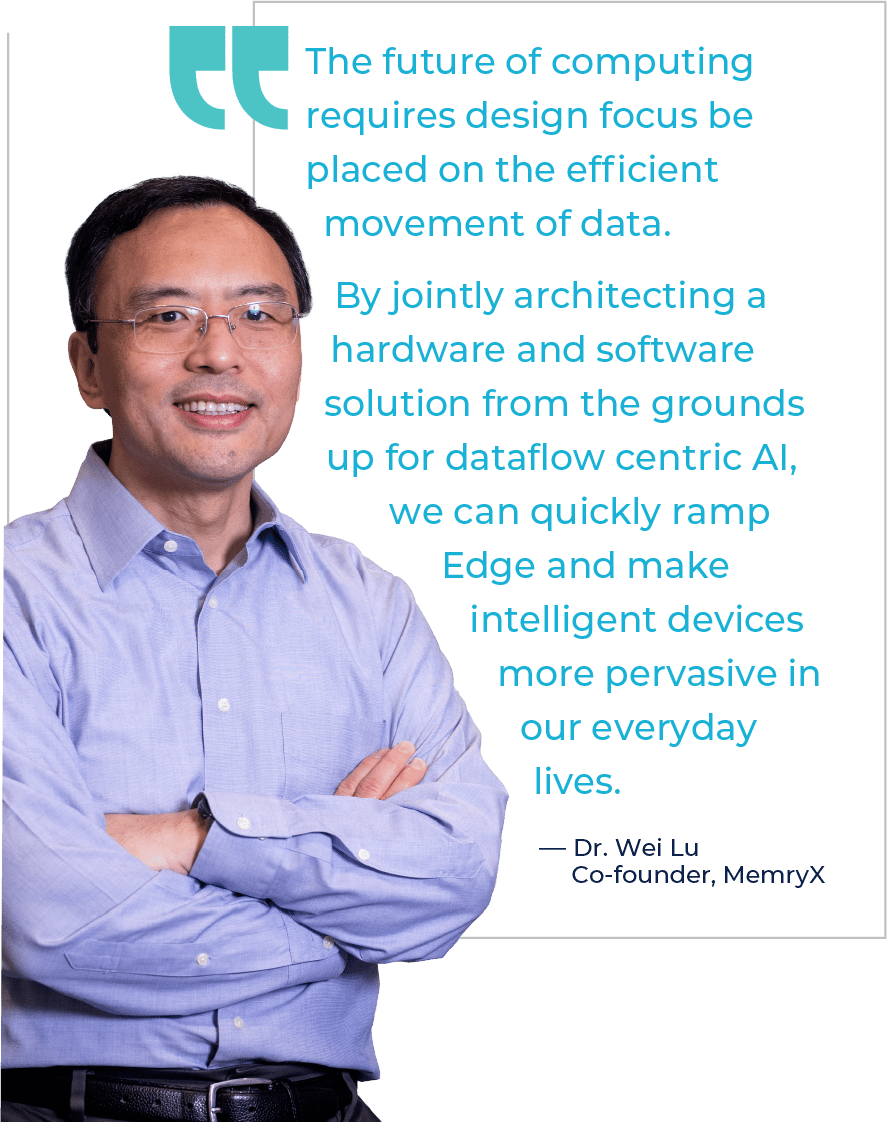 MemryX Inc was co-founded in 2019 by Dr. Wei Lu, an IEEE Fellow and Professor of Electrical Engineering at the University of Michigan since 2005. Dr. Lu is a highly influential expert in memory devices, neuromorphic computing, and in-memory computing systems.
Dr. Lu, and a small team at the University of Michigan understood that the future of computing was reliant on the ability to scale and ramp dedicated AI accelerators across a large and diverse embedded market. The team focused on developing a fundamental core architecture for Edge AI with high flexibility/reconfigurability.
A forward-looking architecture was designed with dual priorities placed on data movement, and software that was simple/practical to deploy, and scalable to support future hardware generations. The core architecture was proven and optimized using first (MX1) and second (MX2) generation AI HW/SW solutions used for internal prototyping from 2020-2022.
Currently, MemryX is building a broad ecosystem of customers and partners and sampling pilot silicon (MX3). Production shipments of an enhanced MX3 are planned for 2023.
VP of Product & Business Development
Co-Founder & Managing Director at eLab Ventures